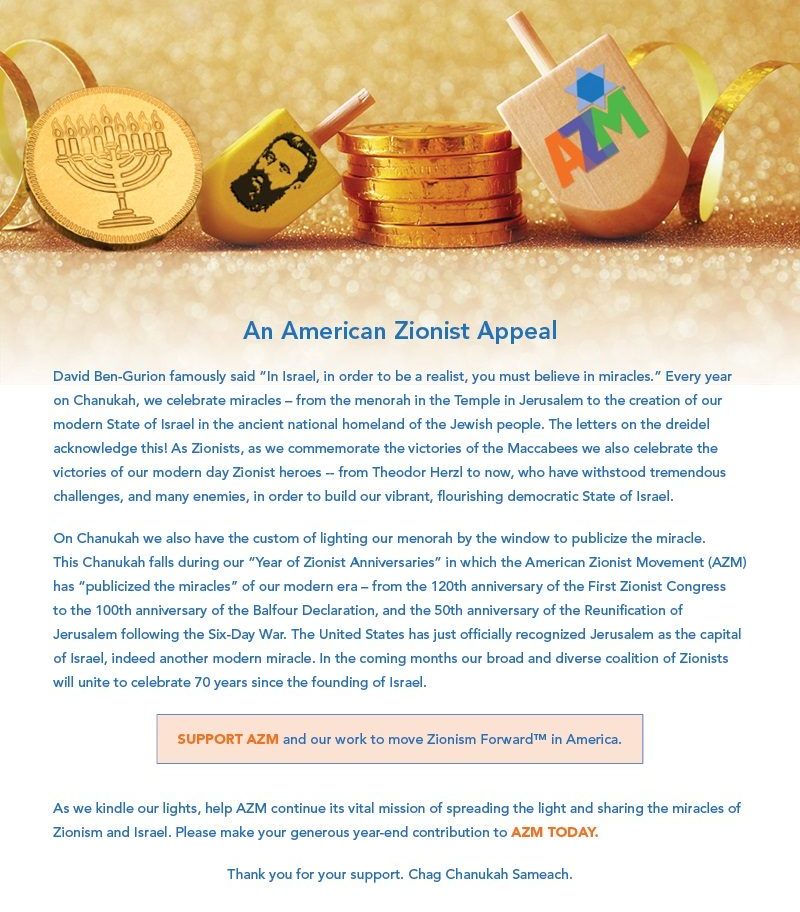 The American Zionist Movement held our Washington National Conference: Zionism Forward in the Spirit of Balfour on November 15-17, 2017 in Washington DC, in partnership with the Department for Diaspora Activities of the World Zionist Organization (WZO) and the Balfour Initiative of The Israel Forever Foundation (IFF).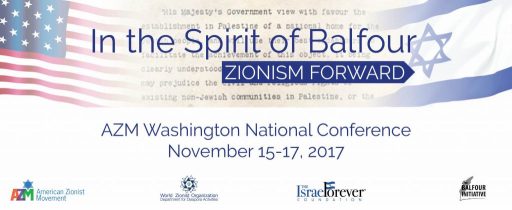 The Conference commemorated the 100th anniversary of the Balfour Declaration and the 70th anniversary of the UN Partition Resolution. Our gathering featured key speakers, panels and exciting events, including The Balfour Gala hosted at The Embassy of Israel, followed by a powerful day of sessions on Capitol Hill, featuring a Congressional and Diplomatic Luncheon. The conference concluded with the WZO Symposium on Diaspora Affairs.
AZM/WZO Mission to the March of the Living

The International March of the Living is an annual educational program, bringing individuals from around the world to Poland to study the history of the Holocaust and to examine the roots of prejudice, intolerance and hatred. This year's March commemorates the 30th year anniversary of the March of the Living.
AMERICAN ZIONIST SHABBAT – שבת ציון

AZM has launched a new initiative in order to have greater dialogue within American Jewry on the significance of Zionism and its continuing relevance to our people and community.
Herbert Block Named Director of AZM

AMERICAN ZIONIST MOVEMENT ANNOUNCES HERBERT BLOCK AS EXECUTIVE DIRECTOR TO SUCCEED KAREN RUBINSTEIN, RETIRING AFTER DECADES OF SERVICE New York, March 2, 2017. The American Zionist Movement (AZM) announced today the selection of Herbert Block as its new Executive Director. Mr. Block will join AZM following the organization's Biennial Assembly which will take place on March […]
Richard D. Heideman elected President of AZM

HEIDEMAN INTRODUCES "ZIONISM FORWARD" PROGRAM CALLING FOR A RENEWED SPEAK FOR ZIONISM AND A UNIFIED AMERICAN JEWISH VOICE IN SUPPORT OF ISRAEL New York, March 6, 2017. Richard D. Heideman was elected the new President of the American Zionist Movement (AZM), the American