Ada Sutker Rabinowitz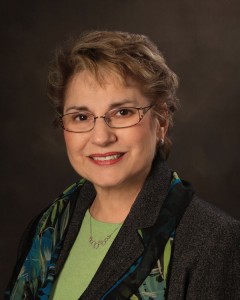 Ada Rabinowitz has been interested in the growth and development of the State of Israel since her childhood.  Her parents, Ceil and Sam Sutker, instilled in her and her two brothers, Calvin and Irwin, a strong sense of commitment to the Jewish State and Zionist ideals.  Phyllis Sutker, her sister-in law also played an important role in Ada's life as a mentor and confidant.
After her mother's death, Ada vowed that she would continue the good of her mother's work.  Thus, she became actively involved in Hadassah and the State of Israel Bond Organization with an unwavering and passionate commitment.
Ada is a past President of the Chicago Chapter of Hadassah and has held many positions in the Chapter.  Her numerous Hadassah Cooperative, Region and Group portfolios include Israel Bonds, Camp Young Judaea/Midwest and the Zionist Youth Commission. She is a member of Hadassah's National Board Honorary Council and has been Chair of many National committees including, Vanguard, Hadassah's Single Outreach Program and Israel Bonds.
Ada is currently President of her synagogue, Ezra Habonim, the Niles Township Jewish Congregation. She is also a past President of the American Zionist Movement, Chicago Region; Ada is the first women to hold this prestigious position in her community.  In this capacity she was Chair of the Chicago community celebrations of Yom Ha'atzmaut, Yom Yerushalayim and Erev Aliyah for four years. And for many years she was a Co- Chair of the AZM benefit concert. She is on the Chicago Women's Division Executive Board and the Board of Governors of Israel Bonds.  As a founding member of the Coalition of Jewish Women's Organizations of Metropolitan Chicago, she planned and coordinated coalition events. Ada has been active with the Jewish Community Relations Council and a Vice-President of the Conference of Jewish Women's Organizations.
Ada holds an elected office, Trustee of Schools of Niles Township and is a precinct captain of the Niles Township Democratic Organization.  She has a BS in Education from the University of Illinois and attended Northwestern University.  Presently, she has a staff position as Coordinator of Niles Township Government.  She is married to Beryl Rabinowitz, a Financial Consultant, who has always supported her efforts and has encouraged her in every endeavor she has undertaken. They have two children, James, a graduate of the University of Illinois, who is married to Darcee Esterman and has 3 children and Stacey, a graduate of Bradley University, who is married to David Palansky and has twin daughters.
For her dedication, leadership and exceptional involvement on behalf of the people and the State of Israel, The American Zionist Movement, Chicago Region is proud to honor Ada Rabinowitz.
Renana Gutman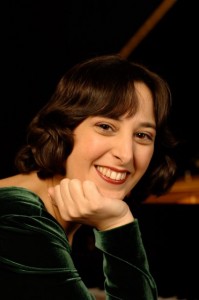 Praised by the New York Sun for playing "with great vigor and aplomb" and for the "true poetry in her phrasing", Renana Gutman has performed across three continents as an orchestral soloist, recitalist and collaborative artist.
A top prize winner at Los Angeles Liszt competition, International Keyboard Festival in New York, and Tel-Hai Internationl Master Classes, she has performed with orchestras including Jerusalem Symphony, Belgian "I Fiamminghi", Mannes College Community Orchestra and Doctors Orchestral Society of New York. Her versatile recordings have been heard and seen on British BBC, American NPR and Israeli "Voice of Music" radio stations and television.
An ardent interpreter of Beethoven, she was one of four young pianists selected by the renowned Leon Fleisher to participate in his workshop on Beethoven piano sonatas hosted by Carnegie Hall where she presented performances of "Hammerklavier" and "Appassionata" to critical acclaim.
She spent three summers at the Marlboro Music Festival where she has previously collaborated with Richard Goode, Mitsuko Uchida, and members of the Guarneri and Mendelssohn string quartets. Last fall she toured with "Musicians from Marlboro" in series like People's Symphony Concerts (NY) and Gardener Museum (Boston). Much affiliated with vocalists, she has performed with Lincoln Center soprano Susan Naruki and Metropolitan Opera mezzosoprano Tamara Mumford.
Her newly formed trio, "Terzetto", has won critical acclaim in Cleveland and has been featured at the Banff Center, Canada, Swannanoa Chamber Music Festival, North Carolina and Saugatuck Music Festival, Michigan. Most recently, the trio won first Prize at the Yellow Springs Chamber Music Competition in Ohio and in September 2010 will perform Beethoven Triple Concerto with Lansing Symphony.
Her 2009-2010 concert season with duo partner, violinist Dan Zhu, included Ravinia Rising Stars, Washington National Gallery, Stresa Music Festival, Italy and a tour in South Africa.
In 2010-2011, Renana will perform recitals in Chicago, Washington, Marlboro and NY and will play Grieg concerto with Haifa Symphony, Israel.
From 2008-2010 Renana had been on the piano faculty of the Yehudi Menuhin Music School in the UK. A native of Israel, she started piano playing at the age of six. Soon recognized as a prodigy garnering multiple awards and honors (Pelleg- Haifa, Katz, Annual- Tel Aviv Academy '98-'00), she became a recipient of America Israel Cultural Foundation Scholarship with distinction from 1992-2004, and later on of Jewish Foundation for the Education of Women Scholarship.
Her most influential teachers were pianists Natasha Tadson in Israel and Richard Goode at Mannes College of Music in New York where she completed her Bachelor and Master of Music degrees. Other instructors and mentors were Victor Derevianko, Andras Schiff, Martin Isepp, Pnina Salzman, Marcel Baudet and Vladimir Feltsman.