Archives for February 2013
Meet the Recipient
The American Zionist Movement is thrilled to announce the winner of the Spring 2013 Helyn B. Reich Memorial Scholarship Fund Award. Her commitment to the Jewish people reflects the passion the committee strives to promote with this scholarship.
Emly Oren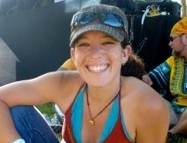 Emly Oren will be attending the Pardes Institute of Jewish Studies in Jerusalem this Spring. Her family is Israeli, and spending summers in Israel and integrating the culture into her life in America led her to a lifelong connection with Israel and Judaism. Emly looks forward to expanding and examining her Jewish education at Pardes, and is confident that studying and discussing Jewish texts will enable her to think analytically in her professional life as well. "My time at Pardes is a stepping stone … and I look forward to learning many things in the program that will continue to strengthen my involvement in the Jewish community and beyond," she said.
Emly has maintained her strong connection with Israel and the Jewish community by leading three Birthright trips and by working with the Jewish community in her professional life. In her time working and volunteering at Moishe House, the Joint Distribution Committee, United Synagogue Youth, Hillel, and many more Jewish organizations, she created, organized, and implemented events for local Jewish communities as well as provided support for people with disabilities or who have faced adversity. Emly has always been active outdoors and has integrated the environment and nature into many of her work-related activities. She is proud of her involvement in Jewish life, and is working towards her goal of creating an outdoor Jewish program in North America and Israel.
How do the media portray Israel? On February 7, ViZion YLD, the Young Leadership of the American Zionist Movement, set to find out. At an intimate dinner sponsored by AZM, Aryeh Green, Director of MediaCentral, led a provocative discussion about the challenges the region faces today and what we can to do improve Israel's image. Green is a frequent speaker on Israel, media issues, human rights in the Middle East and current affairs.
Sometimes, Green said, it's not about advocacy but simply about honest and accurate reporting. He went on to add that it's our responsibility to demand honest journalism from our main news sources and that we have the power to influence production. At the Q&A session, attendees explored the most credible news sources, why the media inaccurately reports, and the repercussions of those inaccuracies.
Of course, everyone left wanting more discussion…and more falafel!
To get more involved in ViZionYLD, please follow us on facebook: www.facebook.com/vizionyld
Excerpts from  Rabbi Vernon Kurtz's acceptance speech on December 17, 2012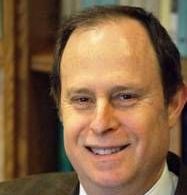 It is imperative that we involve ourselves in the political, educational and social welfare life of the Israeli people. We must do more to get people to Israel. Anyone who has gone to Israel understands much more readily the importance of the State, its challenges and its promise. At the same time, we can't simply deal with nostalgia and with an idealized version of Israel. No longer can it be sanitized. Just read the Israeli papers and see how critical they can be. We need to confront some of the major issues in Israel's internal life. I am not one who believes that we have a specific role in defining Israel's security and political needs. I do feel, however, we have a role in attempting to create in Israel an exemplary society, a model society, not only for its citizens but for all Jews around the world. We are to be a light to the nations in a most emphatic way.
Israel education must be a high priority agenda both on the adult level and in our schools, whether they be day schools or supplementary schools. Not only politics but Zionism and our relationship to Israel is a subject for our younger generation to understand. We need to create ongoing relationships among people on both sides of the Atlantic and the social media and our technology easily allow us to do so.
We must promote Aliyah. If indeed Israel is the national homeland of our people then we must create opportunities for young people, families, retirees; if not to move to Israel on a permanent basis, then to be involved in alternative Aliyah possibilities, whether it be sabbaticals, long-term visits or opportunities for family study and vacations.
We need to study and know Hebrew. There is no excuse for anyone in leadership positions in the Zionist Movement not to know Hebrew. It is the language not merely of our prayers, liturgy and Tanach, but is the language of the Jewish people and the State of Israel. We must promote this study and challenge ourselves to always reach greater heights. We must work on the campus with whatever organizations promote Israel education and Israel advocacy. And we must engage in the arena of ideas where Zionism has been woefully absent.
I believe that we at AZM must lead the way in many of these areas and be a partner with others who are already doing fine work. We can only do so if we work together, put aside our differences and see the greater whole, the more noble purpose, the grand challenge. We may not complete the work, but neither are we free to desist from it. Together we can make a difference.
Do Israeli politics confuse you?  Do you understand what happened in the elections and why?
Who won and who is Yair Lapid, anyway ? What is a coalition negotiation?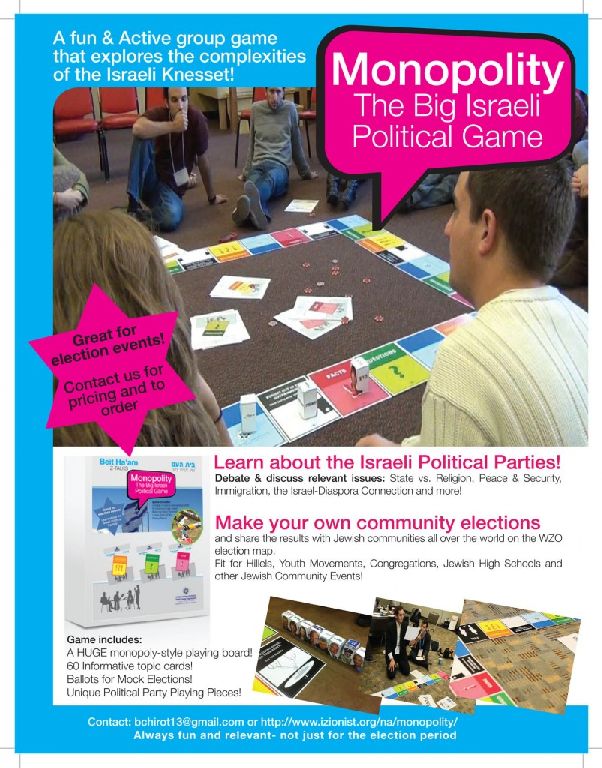 The WZO: Department of Diaspora Activities presents Monopolity– a life-size game board and simulation of the political parties and issues in Israel today.
Monopolity is a fun, inter active game that explores the complexities of the Israeli Society and Knesset! Using the game, you can debate and discuss some of the major issues in Israeli society: State vs. Religion, Peace & Security , Immigration, the Israel-Diaspora relations, to name a few.  It  is suitable for a wide variety of venues and groups, including Hillels, youth movements, congregations, Jewish Day Schools and supplementary schools, and other Jewish communal settings for adults as well as students.
The 2013 Israeli elections that took place last month create a great opportunity to educate, learn, and stay up to date with the current political realities in Israel. In that light, the WZO has prepared a special Monopolity supplement that simulates the ongoing process of coalition building and government formation. This activity will help participants understand the meaning of the election results and connect to the political negotiations that are occurring in Israel right now.
By ordering the kit, you will receive the board game, information cards, game pieces of real Israeli party leaders, fake money, dice, and leader's guide.
If you order Monopolity now for your community, you will receive the supplemental activity for FREE!
In addition, the WZO can work with you to train you for facilitation or can help you find a facilitator for your program. (dependent on location, there may be a cost)
Special AZM 25% discount: The original price of the kit is $120.00 plus shipping. The special AZM discount price is only $90.00!
Purchase today on PayPal