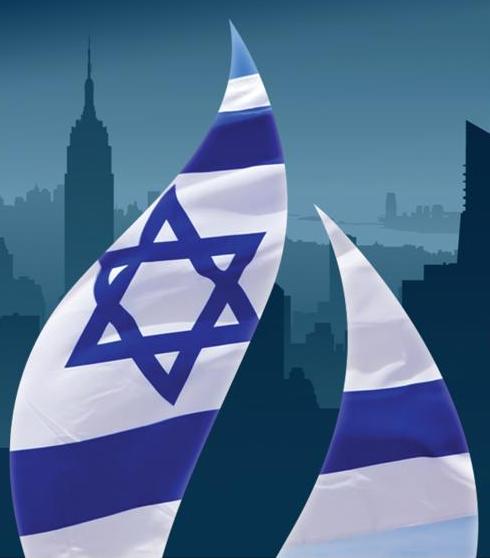 The American Zionist Movement expresses its concern and support for the welfare of our brothers and sisters in the State of Israel and for the soldiers who are currently involved on the battlefield. We encourage you to use the information below to show your solidarity with Israel, remain updated regarding what is happening in Israel, demonstrate your support and share with friends and colleagues accurate information about the situation.

Let us pray for better days as we continue to show our support for the people of Israel.
EDUCATIONAL RESOURCES
WZO:
Tough Questions, Straight Answers (brochure)
Tough Questions, Straight Answers (with video clips)
Beit Ha'am (The People's Army) – Operation Protective Edge
   The People's Army English Version
   The People's Army  Hebrew Version
Makom:
The Gaza Conflict – Materials for the Educator
The David Project:
Discussion Guide and Understanding the Hamas Tunnels

The iCenter: Operation Protective Edge:
As the conflict in Israel continues, we are looking for ways to bring Israel to our learners by gathering relevant resources, collecting authentic stories, and providing useful frames for educators and learners.
Resources to Teach and Learn
CAMPAIGNS
WZO:
"Together We Win" Campaign
In collaboration with the online newspaper YNET, we call out to all supporters of Israel from across the world to express your solidarity with the citizens of Israel and the Machal Soldiers. Our slogan "Together we win" is derived from our belief in our cause. Email a picture of yourself, an Israeli flag, and the slogan "Together we win" to Eitan at the WZO.  The pictures will be featured on a special YNET feature.  Also, please post your photos to social media sites using the hashtag #togetherwewin.
Advocacy on the Internet
A selection of sites and resources for education and advocacy available on the internet.
Advocacy During Operation Protective Edge
A collection of articles, guides and other resources about Operation Protective Edge.
Hadassah: National Action Center
Send messages directly to Congress and the White House in support of Israel.
NEWS SOURCES
Minister of Public Diplomacy
Israel Defense Forces Blog: http://www.idfblog.com
Israel has recently launched a 24-hour English news television station: www.i24news.tv/en/tv/live.
Twitter List: Israel Under Fire
Twitter: IDF | Embassy of Israel
Facebook: IDF | Embassy of Israel
Conference of Presidents Daily Alerts
BICOM (Britain Israel Communications & Research Centre):  Sign up for daily alerts
Expert Speakers from the Israeli Consulate
DEMONSTRATIONS/RALLIES
Thursday, July 31 Miami Unites for Israel Rally 6:30pm (Eastern Time), Michael-Ann Russell JCC, 18900 NE 25th Ave., North Miami Beach, Florida
Tuesday, August 5 (Baltimore, MD): 9:00am – 5:00pm (Eastern Time) Vigil for Israeli Victims (location TBD)
DONATIONS
WZO: Help us help others. The World Zionist Organization is organizing opportunities efforts to alleviate the anxiety of those subjected to the worst shelling in the south, buy providing communities with entertainment, free-of-charge program at the Herzl Museum, etc.  To make a tax-deductible donation in the United States, please click here, or send checks to the American Zionist Movement, indicating that the donation is for the WZO war relief efforts. Contribute now.
JNF Emergency Campaign
JNF seeks to raise $5,000,000 for its emergency campaign. In this time of crisis, Funds raised are being used for the following: to purchase mobile bomb shelters costing $30,000 each; additional fire trucks at a cost of $125,000 up to $250000 depending; operating the Sderot playground 24/7, providing programming to children in the Bedouin communities thru our partner Green Horizons to name just a few of the special initiatives.
Stop the Sirens (JFNA Emergency Campaign)
Stop the Sirens is a community-wide campaign responding to urgent needs in Israel. The fundraising effort is coordinated by Jewish Federations of North America on behalf of Federations across North America, and in partnership with the Union for Reform Judaism and the United Synagogue of Conservative Judaism.  Contact your local Jewish Federation for more information or local initiatives.  To learn more, please visit us online.
MERCAZ USA: Neve Hanna Campaign
Neve Hanna Children's Village, located in Kiryat Gat, has been regularly shelled by rockets from nearby Gaza.  Residents have been forced to spend most of their days and nights in shelters. The American Friends of Neve Hanna, through MERCAZ-USA, is bringing the children to a quiet area in the North of Israel. To donate to this campaign: call 212-533-2061 or pay online and indicate that it is the Neve Hanna Operation Protective Edge campaign
Ameinu in partnership with Dror Israel
Dror Israel has opened summer camps in the north for children from areas of the south hit hardest by rocket fire, and are also running activities for children and teens under safe conditions throughout Israel. In addition building on its  longtime educational partnership with the IDF, is providing lectures and other educational activities to soldiers on the importance of the military operation as defense of the state of Israel, in accordance with the laws of war, and in the spirit of Jewish and democratic values, rather than as an act of revenge, hatred and indiscriminate violence. To give to Dror Israel follow the link and designate your gift to Dror Israel to support these activities.

Support the IDF
There are a number of campaigns that support IDF soldiers in a variety of ways. We are listing a few lesser known initiatives here in which the donations go to soldiers; administrative costs are covered by an individual donor or volunteers do the work.
Get InVESTed in Our Boys Campaign
In coordination with commanding officers on the ground, funds are being raised to provide as many bullet proof vests as possible to provide for the soldiers engaged in combat.
Yashar L'Chayal Gaza Operation Emergency Fund
Yashar LaChayal brings soldiers in the Israel Defense Forces what they need when they need it.
Yashar LaChayal has developed relationships with IDF commanders around the country, and therefore they are quick to contact our representatives when their units or individual soldiers are in need of assistance.  But we do not wait to hear from them! Yashar LaChayal representatives are on the move, visiting IDF bases throughout Israel, on the borders and in remote locations, to see what the actual needs of our soldiers are.  Once we determine what is lacking, we set out to fill the gap.
Friends of the Israel Defense Forces (FIDF) Frontline Operation Campaign
As the brave IDF soldiers destroy terror tunnels and root out Hamas from Gaza, let's show them the support they have from around the world.  FIDF supplies the IDF soldiers on the frontlines with snack packages, toiletry kits, and undergarments kits.  Let's help keep their minds focused on the battles and not their wellbeing needs.
For more information on how to become more actively involved with FIDF, please contact your local FIDF chapter, or visit www.fidf.org.
Standing Together
Our brave soldiers are once again at war, facing an enemy that has sworn to kill us. We are now collecting from our supporters so we can deliver food and cold drinks, water packs (called "shlukerim") that hold more water than standard canteens, knee pads that wear out very quickly in the field, and underwear. Because you can never have enough underwear.
**The list above is provided by AZM should be used as reference only.  This list is not exhaustive and there are many other ways to help. While we have made every effort to vet the provided information appropriately, AZM is not responsible for the accuracy of the information on each site.  When determining where to make a donation, please do your own research.  AZM is not responsible for how donations are allocated by funds not managed directly by AZM.